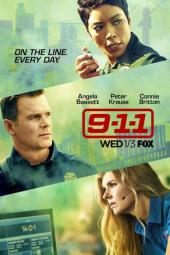 This is a surprise special bonus episode that is coming in unannounced but with a catch.
I'm trying out something to see if it is worth pursuing in the new year. 
The best way to listen to this episode is to also stream the pilot episode of 9-1-1. 
Enjoy and let me know your thoughts on if this should occur more frequently in the new year. 
Stay safe this weekend, y'all!
Thanks for your support and listening to the show for yet another week! 
Feel free to reach out to me at anytime! 
Twitter: www.twitter.com/peoplearewild
Email the show: peoplearewildpod@gmail.com 
Yell at the show: Outside in a field, I'll hear you. 
Intro music:
https://soundcloud.com/sappheirosmusic/change
Source material: https://www.fox.com/9-1-1/